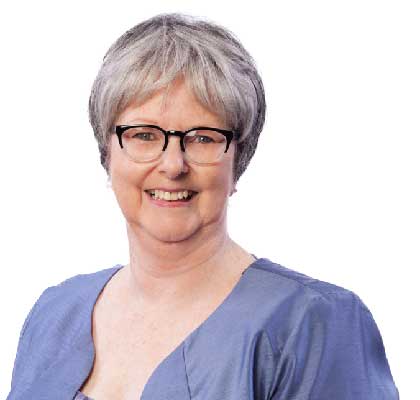 When Toy Goodwin needed physical therapy after her full knee replacement surgery, she did not expect it to be an encouraging and positive experience. However, she found the support and encouragement she needed from many doctors and associates at Unity Health - Orthopaedic and Spine Center. The positive atmosphere helped renew Toy's upbeat spirit, in what would have been a challenging recovery time. With a full agenda of recovery and therapeutic treatment, she worked with physical therapists and staff to gain back the activities that brought her joy before her surgery, such as gardening.
After only four weeks of strict attention and focus on her healing, Toy said she felt like a completely new person.
"It has been great to be able to do the simple things in life again, like work outside in my flowerbeds and even just walk to the neighbors," Toy said. "What I am looking forward to now is having the ability to go to my grandson's graduation and enjoy all the activities, like having my family home on that special day."