Safely say bye-bye to snow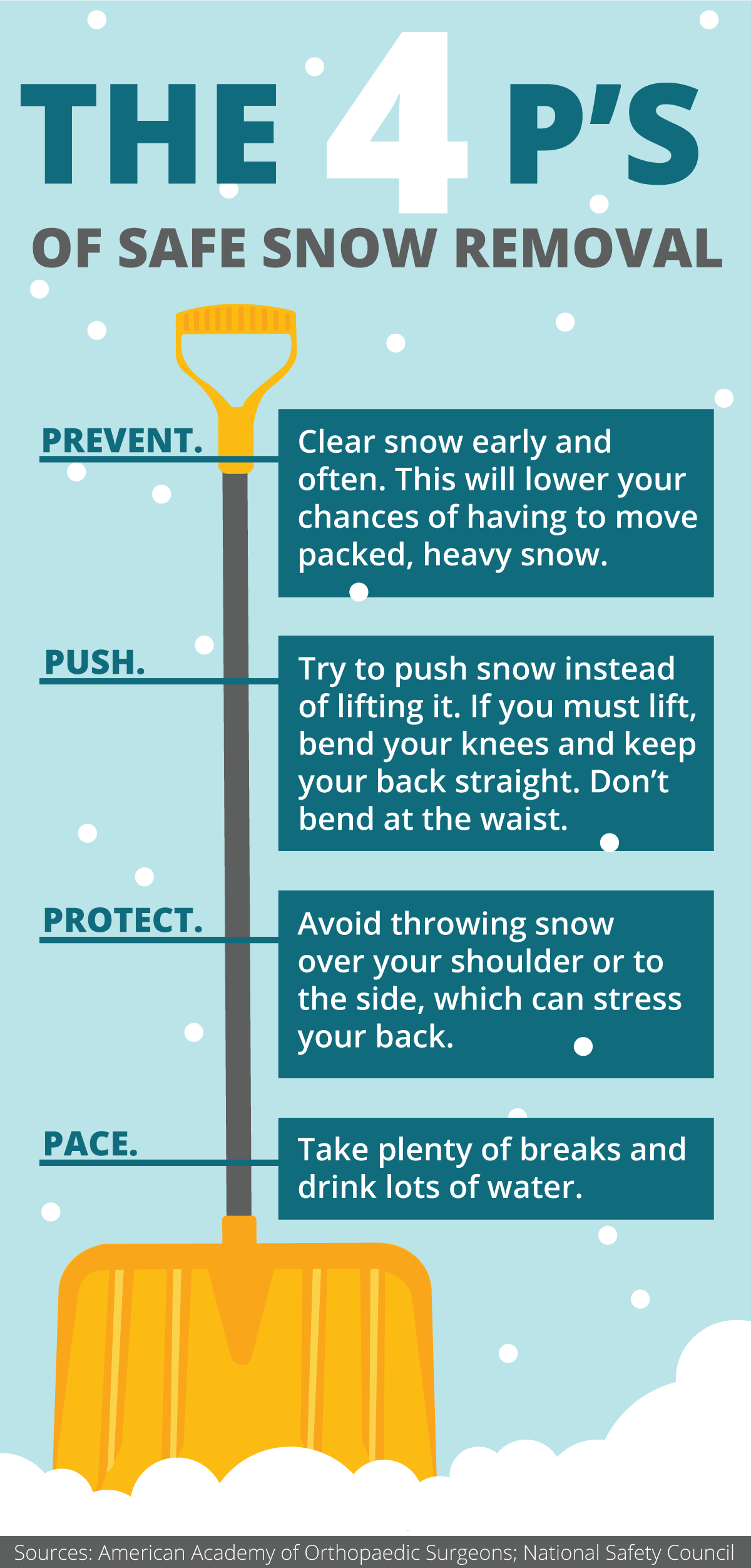 The 4 P's of safe snow removal
Prevent. Clear snow early and often. This will lower your chances of having to move packed, heavy snow.
Push. Try to push snow instead of lifting it. If you must lift, bend your knees and keep your back straight. Don't bend at the waist.
Protect. Avoid throwing snow over your shoulder or to the side, which can stress your back.
Pace. Take plenty of breaks and drink lots of water.
Sources: American Academy of Orthopaedic Surgeons; National Safety Council
Reviewed 5/7/2020