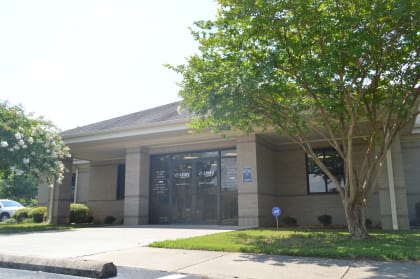 Unity Health - Red River Family Medicine
Unity Health-Red River Family Medicine is recognized as a Patient-Centered Medical Home and we are a participant in the Comprehensive Primary Care Plus Initiative.
Our mission at Red River Family Medicine is to provide you and your family with safe, sound medical care that is sensitive to your unique needs in a positive Christian environment. Our staff knows how important good health is, and we strive to treat your illnesses as well as help prevent them. Your health and well-being depends on a partnership between you, your physician, and others on your healthcare team. This is the foundation of our Patient-Centered Medical Home. Our partnership is of greatest benefit to you when you are actively involved in your healthcare by participating in wellness exams and asking questions about your health and treatment plan.
Our clinic provides the following for our established patients:
Same day urgent appointments for established patients
Immunizations and allergy shots
X-ray service
Laboratory services
Telemedicine
For qualifying visits, please contact our office for registration and additional information.
After Hours Consultation Line
This After Hours Consultation Line is NOT for emergencies or refill requests.
If you have a medical emergency, please call 911 or proceed to your nearest emergency room.
This consultation line is provided as a professional courtesy to healthcare physicians for the exchange of HIPAA compliant information.
You must leave a message in order for your phone call to be returned. Depending on your insurance, by using this service, you agree to accept that you may be billed a time based fee. The after-hours phone number is 501.230.1977. You will be notified if a clinic visit is required after your consultation.
Please allow a reasonable amount of time for the provider to return your call as it will be necessary for the provider to access and review the patient's medical record.
Services:
Family practice, Internal medicine, Pediatrics, Primary care
Hours:
Monday through Friday: 8 a.m. to 5 p.m.